Interactive Murder Mysteries
Interactive Murder Mysteries
Our Murder Mystery Dinner Shows
Listed below are some of Murder Ink Production's original murder mysteries. We have other scripts available and can tailor and write new ones with sufficient notice.
This original 1930's comedy mystery is an evening you will long remember as you dine with infamous gangsters, their families, friends and even enemies. Written for Morton's of Chicago, this show can be performed in any private venue.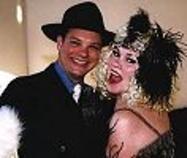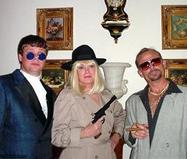 Join in the fun at Prickly Pear Prep's 1968 class reunion. Meet the famous movie star Melinda Malevolent, her sleazy talent agent and our super sleuth, Sgt. Sydney Sizzlechest (think Marilyn Monroe as a detective) among others. You can even become part of this spoof on murder mysteries as the class cheerleader, football star, etc.
ZOMBIE QUEEN REVENGE!! (An Apocalyptic Zombie Reunion)
Attend a "B" Horror movie film stars High School reunion along with all her classmates turned Zombies. Will she have the "Guts" to face all she has done wrong to get to Hollywood? Will her experience as a "B" film Zombie killer help her battle the Prom Queen Zombie?? You are part of the "Zombie Order" in this interactive murder mystery thriller! You will "Eat this one up!!" Or be eaten?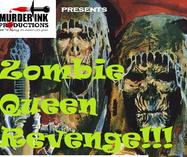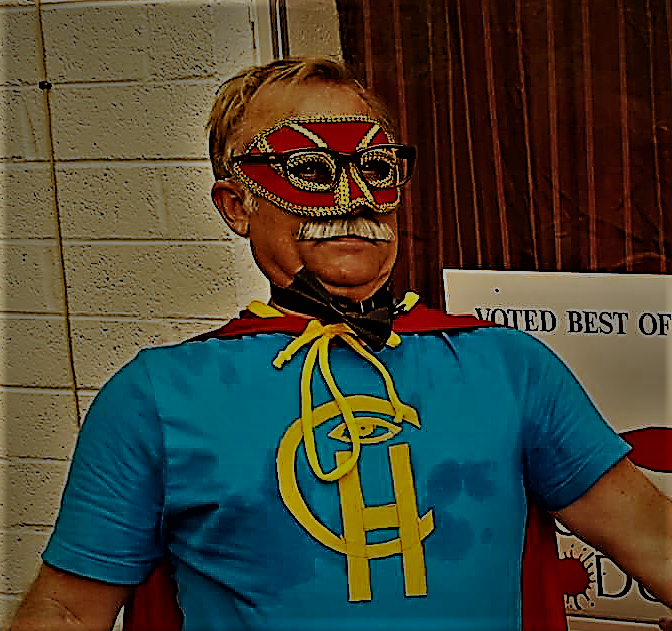 A Grave Plot of Murder (The WRATH of S.W.O.R.M.)!
The folks at Camino Del Sol Funeral Chapel and Cremation Center are joyfully preparing to celebrate the life of our dearly departed, Percy Simpleton. But… Percy has a big secret…Friends, family and … Super Heroes and Super-Villians are all in line to gain something from Percy's passing. This "Comi-con-esque" mystery invites you to come dressed as your favorite Comic Book or Anime character.
It's the eve of the S.W.O.R.M.'s (Secret World Order of Rich Megalomaniacs) annual summit and all of the world's most treacherous power hungry fiends have gathered for a groundbreaking dinner to discuss the future of our planet. Her Majesty's Secret Service agent 770, Lance Vaughn must save the world! There are clues to find individually or in teams, and a chance to guess who committed the crime(s).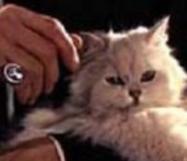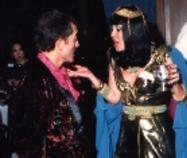 King Tut's Curse - a Mystery
This historical comedy from the writer of SPY takes place in a 1920's English Manor House. Guests join friends, family and servants who await the return of Lord Middleton, last seen at the Tomb of Tutankhamen. There are clues to find, parts for guests and more twists and turns than the tomb itself.
This comedy was the first murder mystery to be nominated as the best production of an original script by the Arizona Theatre Alliance in 1998 and is based on the history of Arizona, 1882. As you arrive, you pay your last respects to the sheriff who is laid out in his coffin and meet several of the locals. Over dinner, the town meeting commences and you become part of the townspeople (i.e., town banker, mayor, saloon girls, etc.) to vote on who you think shot the sheriff.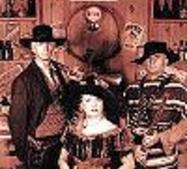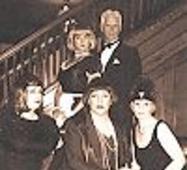 Want to get away for a mysterious and romantic weekend? Murder Ink offers Weekend Murder Mysteries "Get Aways". Immerse yourself in a weekend of mystery in historic, quaint and beautiful towns such as Gerome, Sedona, Payson, Pinetop or Bisbee. Many of our venues in these towns are Haunted, too! Groups are encouraged.
**Weekend Mystery Get Aways are subject to availability. Call Greg Lutz at (602) 539-0070 to learn more!
These murder mystery dinner theatre performances are subject to availability. Prices include actors, props, guest bios/props, and prize. Tax is included. For larger groups, professional sound equipment is required and available at an additional fee.
Other themes, available with advance notice include: a Masquerade Ball about a mafia family throwing an annual costume party (even though one of the brothers was reportedly killed the day before), a train murder mystery set in the 1930's which can be produced on either the Verde Valley or Grand Canyon trains, and a dinner party for guests who met in Africa the year before (when the famous Mombassa Momma diamond was stolen and a detective was murdered). Additionally, we have 4 writers on staff who can write a mystery based on just about theme imaginable (with enough notice!!).